User's Guide
JAPANESE
Outline of ISEE Library
Institute for Space-Earth Environmental Research[ISEE] has two libraries,#1 and #2.
Each main material collection is the following.
・ISEE Library#1: Solar-Terrestrial Sciences
・ISEE Library#2: Hydrospheric-Atmospheric Sciences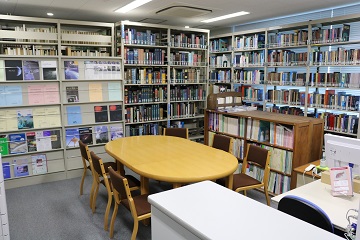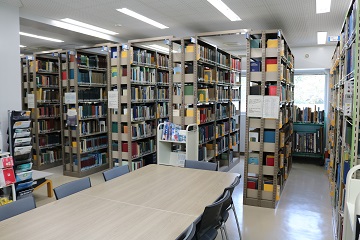 OPEN / CLOSE
OPEN: Mon. to Fri. 9:00~16:00
CLOSE: Sat/Sun/public holidays
Reading
All of the materials in the libraries are accessible freely.
But, books indicated "in laboratory" on "Nagoya University Library OPAC"(OPAC) is not in libraries.
These books may require time to be available. Please refer to "Circulation".

Circulation
Bring books you want to borrow with your StudentID/StaffID to the sevice counter.
・Loan Limits : 3 items
・Loan Periods: 14 days
If you want to borrow books over limits or periods, please offer to the counter.
If you want to read/borrow books indicated "in laboratory" on OPAC, please send a e-mail to each Library in advance.(*Books may not available by laboratory's usage status.)
 ISEE Library#1(ISEE1):sun(a)nul.nagoya-u.ac.jp
 ISEE Library#2(ISEE2):hydro(a)nul.nagoya-u.ac.jp
   (Please replace "(a)" with "@".)
Return
Return book to the service counter you borrowed the book.
You can extend loan periods with No-delay and No-reservation.
Extension offer can be also accepted on OPAC.(Details)
Photocopy
Users must follow Copyright Law(Article 31) when photocopying of library items.
・Photocopy in the library is permitted only for the purpose of personal study or research.
・Only a partial copy of library items is permitted (less than half of the total pages of the material).
・Only a single copy of library items may be made.
・It is not permitted to make copies of personal documents such as notebooks, etc.
Interlibrary Loan[ILL]
(This service is only for members of NagoyaUniversity.)
If a book or journal you want is not available in NagoyaUniversity, you can order copy of an article or book from libraries of other universities, as well as public libraries and the National Diet Library.
ILL offer can be also accepted on OPAC.(Details)